It's My Michigan makes it easy for you to save BIG on every purchase

Link Your Card
Link the credit or debit card(s) already in your wallet. This is how we can apply your cash-back savings.
Shop
Use any of your linked cards at any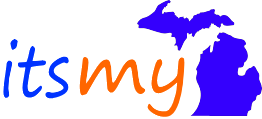 merchant and receive your cash-back savings on that card.
Testimonials
"I Love the idea of Strengthening Michigan and I like the idea of no more coupons or loyalty cards, I use my card and save. Jeremy
" I have been an It's My Michigan member for 2 Years, and have saved over $700.00. No coupons required. Love it!" Amy
I use my card, I save money, It's that easy. Nichole
Here Are A Few itsmy Businesses
Register to see all of the itsmy merchants and their offers.